Life is full of ups and downs, they say.
2010 was mostly a down for me - extreme exhaustion, excruciating pain, mind fog, hospitalization, you name it. But that doesn't mean there were no ups. I think I had to reach absolute rock bottom to get out of the 'comfortable' place I had settled into. I had gotten so used to feeling tired and in pain all the time, that it had become 'normal'. But maybe getting worse was the push I needed.
I had been trying to reduce my meds for a while. By end 2009 I had managed to cut out many of the most hated meds - chief amongst them Cymbalta. Cymbalta is approved for dual use against depression and fibromyalgia. But what no one really
emphasizes
are the side effects. The frequency and severity of side effects listed by the company come nowhere near the real thing. The 'brain fog' caused by Cymbalta got so bad that
on some days 2+2 was a confusing equation for me!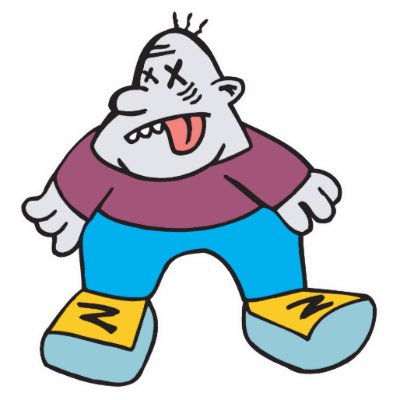 Towards end March 2010, my pain had shot up to an unmanageable degree. I was taking 6 to 8 Vicodins daily along with medical marijuana in edible form (extremely potent) as well as some other pain killers.
And still the pain wouldn't go.
I pretty much lived like a zombie for those months - either drugged out of my mind or in unbearable pain. We hadn't gone out in months and K was mostly focusing on managing my pain, besides his job and the home.
Finally came a day when I felt I just couldn't go on like this any more. I no longer felt safe with myself. At this point, K and I went to the emergency room and decided to check me in.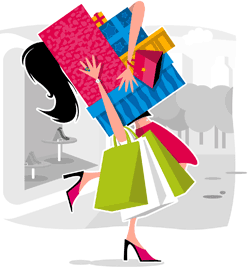 The doctors at Stanford Hospital, nice as they were, were pretty clueless. They started me on Lyrica as it's the only other drug approved for Fibromyalgia. It wasn't particularly effective, so they kept upping the dosage till we reached 400mg/day (100mg more than FDA approved 'safe' dosage). Eventually, they added 60 mg of cymbalta and sent me home with more drugs and little relief.
One of the particularly nasty side effects of Lyrica was that entire episode of events would vanish from my memory. On one of my better days, we went to the mall for some much needed retail therapy and I bought a couple of nice skirts. The next day I had absolutely no recollection of the trip or of my purchases.
Days passed in a daze. And yet, there was no relief from pain or any signs of recovery.
The doctors had no answers as to when/how to get off these drugs, but would usually give a referral to a different clinic. We did make few trips to the Stanford pain clinic but soon realized it was just more of the same. They referred us to 3 other clinics and usually the referrals never went through or required multiple calls, and we had to wait for weeks while the hospital figured out the insurance details.
Initially I was mad at the doctors for not doing something different, for not giving me a long term solution, for not trying harder to help me. The side effects of the drugs (confusion, brain fog, memory loss, dizziness etc) were probably worse than the illness itself. My mother had to fly down from India to help care for me since there was no way hubby K could manage everything by himself - either physically or emotionally.
The roller coaster of pain had been tough emotionally, so I went to the best therapist/psychiatrist I could find - Dr. Matt May. He wasn't covered by our insurance and I was worried about the cost, but I don't think we could have made a better investment. Years of brain fog had pretty much warped my self image. Dr. May helped me appreciate myself again. And with his help, down we went on the meds again.
At the same time, K had read an article about how a chiropractor had cured someone of severe chronic pain. We decided to give chiropractic a try. Dr. Matt Coleman was like an angel from the heavens above :) Within a month my pain was down from the acute sharp shooting pain to a much lower-grade dull ache. I was able to cut vicodin to a large degree but not completely. More importantly, he taught me the importance of nutrition. We all try to eat right - at least we like to think we do - but it's shocking how little we actually know about what goes into our mouths. Best advice I can give you - read Nourishing Traditions by Sally Fallon. I can honestly say this book changed my life. I gave up sugar, tea, coffee, started checking the ingredients of everything that went into my tummy, eating only organic etc etc. He helped my figure out that I was severely allergic to corn and tomatoes.
Within a few months I started feeling stronger from inside. It was like my organs were recovering from all the stress they had been under with the strong medication and wrong foods. I lost weight (over 40 lbs) looked better and felt better than ever. K also lost about the same amount of weight just eating right with me.
I'm not trying to suggest that I was miraculously cured, but it was definitely a start. By September I was feeling strong enough to travel and decided to go to India to try acupuncture again. Unfortunately acupuncture wasn't able to help - despite daily sessions for about 3 months. But then I tried something new - the Kottakal Arya Vaidya Sala - an ayurvedic hospital in India. It was two weeks of in-patient treatment and daily massages with medicated oils. I came back feeling and looking like a different person.
I'm now back in San Francisco along with my ayurvedic meds from the Vaidya Sala, and am on the roller coaster of getting off my allopathic meds again. I'm doing pretty well - Cymbalta is down from 60mg to 10mg, Lyrica from 400mg to 150mg and Wellbutrin from 300mg to 75mg. But the withdrawal is pretty tough. I'm hoping to be totally allopathic medicine free by August 2011.
Keep your fingers crossed for me!